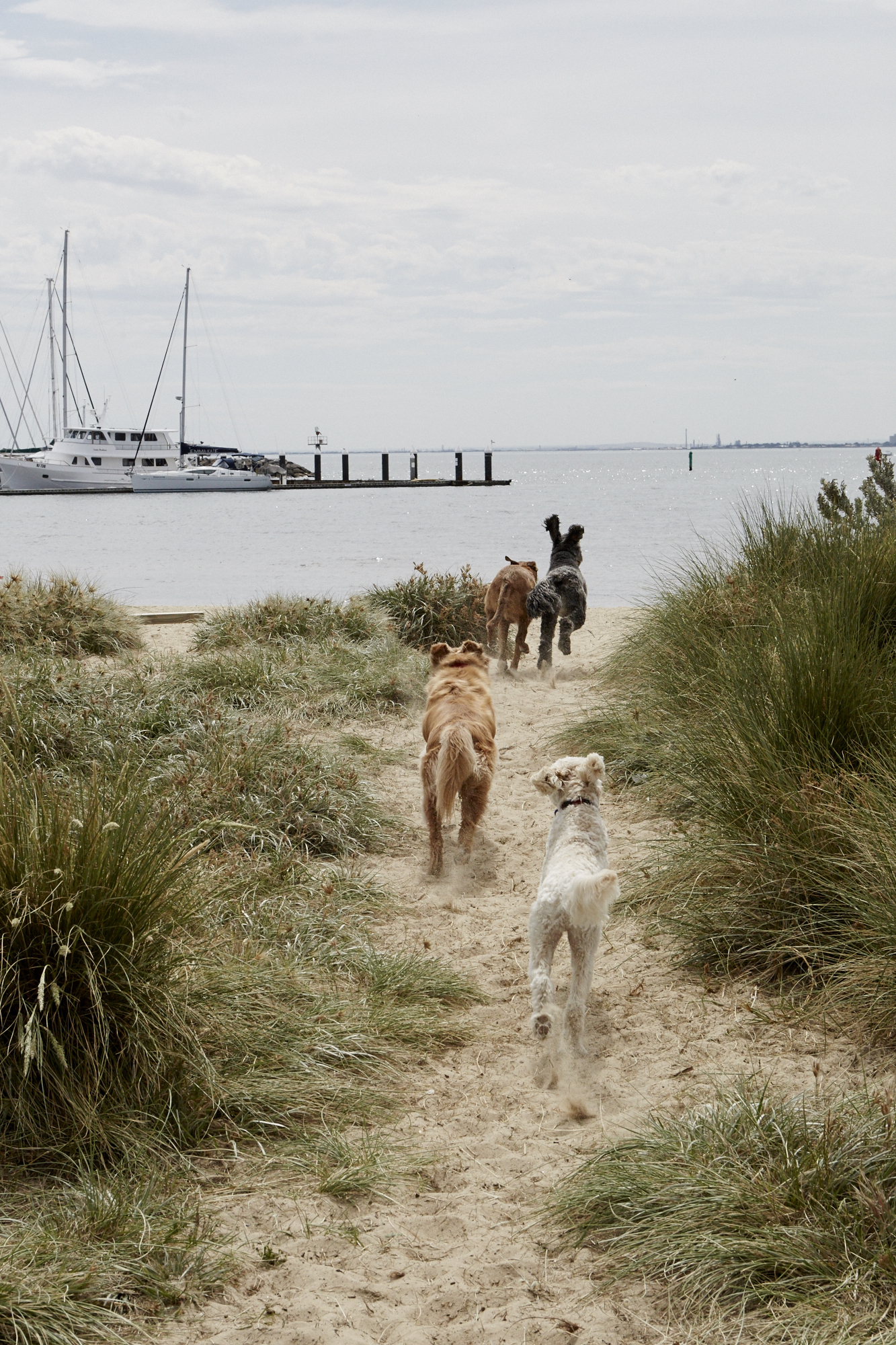 Play
We take our dogs on a mix of quiet and busy streets, to dog parks, beaches and creeks. We always practice good manners and behaviours whether we're out the front of a shop, crossing the road, on leash or off.
For the canine who's not satisfied with one walk. We'll take your dog for the day.
We'll send you pictures and a map of the day's adventuring.
$54.00 for the day
New Client Enquiry
Existing Customers